Parent project: privacy consent browsing experience
Summary: GDPR regulations caused an explosion of dialog interaction screens for too many sites. These screens are made by site owners, in their own way; thus some interactions are poor and others great. It's a gray area.

Audience: Entrepreneurs, browser vendors, systems architects

Parent project: "Privacy consent browsing experience"

This meeting: "a06-440 — minisites — mgalli — writing — browser gdpr cookies and browser accounting 537d67a9-6cbc-42f3-a25c-99aab609bef5 Tuesday, January 21⋅11:00am – 12:00pm"
Reference meeting: ""
Participants: Marcio S Galli
Text Language: en-US

Tags: GDPR, Cookies, Privacy, Browsing, Browser UI, GDPR consent
Contextualization
Is this time for the privacy related interaction elements of pages to be accounted by the browser?
Should the browser digest privacy-related information of sites
Should the browser manage and mediate the user's interaction with GDPR privacy cookie dialog?
Browser API and service to enable sites to manage the privacy dialog
Introduction
For many repetitive things happening in the user's browser window, from time to time we see the browser (vendor) doing something about it, usually on behalf of the user. We have seen the browser killing pop-ups, on behalf of the user; and, of course, many sites vendors were mad and had to adapt.
We have seen, in other cases, the browser (also on behalf of the user) doing some other things, like coloring the browser toolbar based in the theme-data attribute inside pages. For many things that the browser does across sites, it is assumed that the browser vendor is always on the side of the user. Of course, as they want more users and a better place for humans.
In this writing, I wanted to look at the phenomenon where too many sites are displaying dialogs about cookies, an improvement of new interaction experiences pushed by the GDPR regulation as far as I understand. And I don't know if this writing is late in the game or not but wonder your opinion. Here I have collected some observed data about the phenomenon:
Extensions and even browser vendors blocking cookie dialogs;
People wanting to count the number of cookie dialogs;
The emergence of web wizard systems for making these dialogs;
UX designers making these dialogs to match web site themes;
Others making human friendly pop-up level dialogs for mobile, it goes on and on.
Cases / stories observed
UX — Full window "pop-up" for a mobile
In this example you will see a dialog that took the full screen in the mobile. This is a major traveling web site and service. See the cookie privacy dialog in the Booking.com app (mute audio please).
User's pain - an user commented the browser means for counting cookie warnings
User's pain — "I don't care about cookies" add-on extension
I Don't Care About Cookies is an extension, for Chrome and Firefox https://addons.mozilla.org/en-US/firefox/addon/i-dont-care-about-cookies/ (100k users) and https://chrome.google.com/webstore/detail/i-dont-care-about-cookies/fihnjjcciajhdojfnbdddfaoknhalnja?hl=en (200K users)
Case — Opera UI for settings related to the blocking cookie dialogs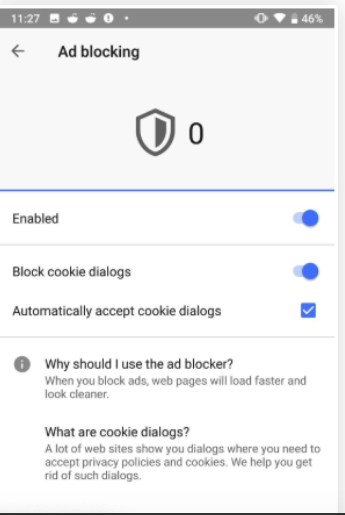 Case — Opera hack for blocking cookie dialogs
According to the Opera blog 1 the approach they used to block the said annoying "cookie dialogs" was "The cookie dialog blocker in Opera will allow users to block dialog attempts using a combination of CSS rules and JavaScript heuristics. The feature has been tested on more than 15,000 of the Web's most popular websites. The feature is under continuous development so we will add support for more in the near future. " 1 https://blogs.opera.com/mobile/2019/02/opera-touch-cookie-dialog-blocker-and-23-improvements/.
Firefox extensions
Topic — "blocking annoying GDPR cookie prompts"
"Block Those Annoying GDPR Cookie Prompts" https://www.makeuseof.com/tag/opera-touch-block-cookie-dialog-boxes/ and https://blogs.opera.com/mobile/2019/02/opera-touch-cookie-dialog-blocker-and-23-improvements/
Topic — Emerging wizard systems for authoring "plug and play" HTML component for cookie dialogs
A wizard system to make Cookie Dialog UX found when typed "cookie policy dialog browser' in google -> https://www.privacypolicies.com/cookie-consent/ please pick your theme color? Check also their pricing model for hosting the privacy policy and translations! https://www.privacypolicies.com/pricing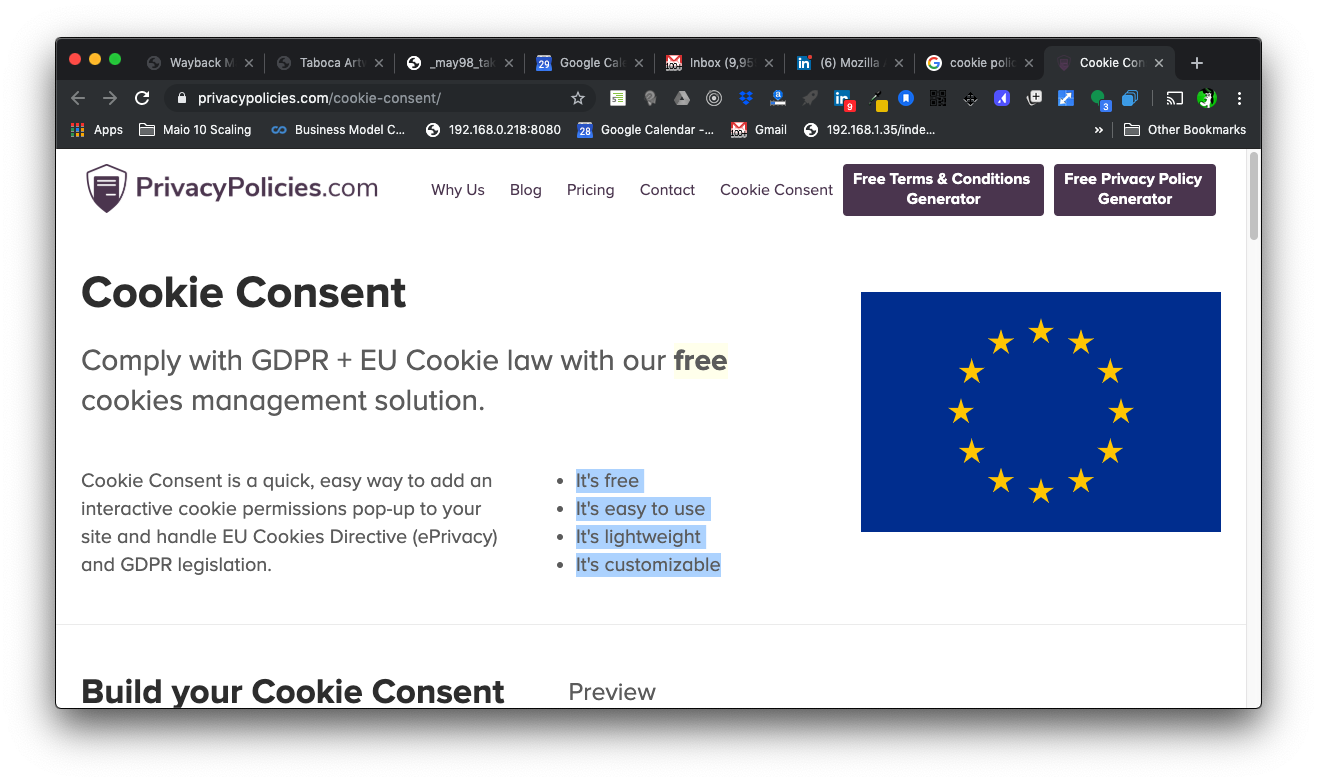 UX — UX and design for privacy interation
Random designer site with a bottom-based cookie dialog shows an alternative user experience. Who would consider top designers and the effort they put to these components.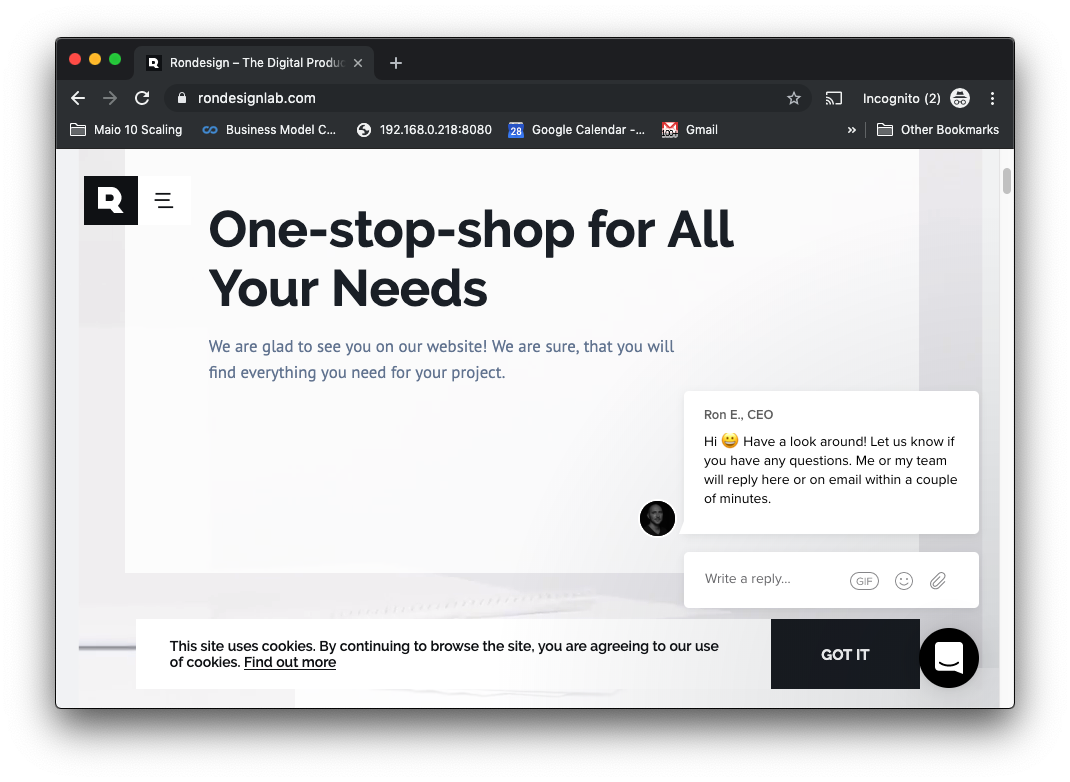 UX — Airbnb cookie dialog with site-based layout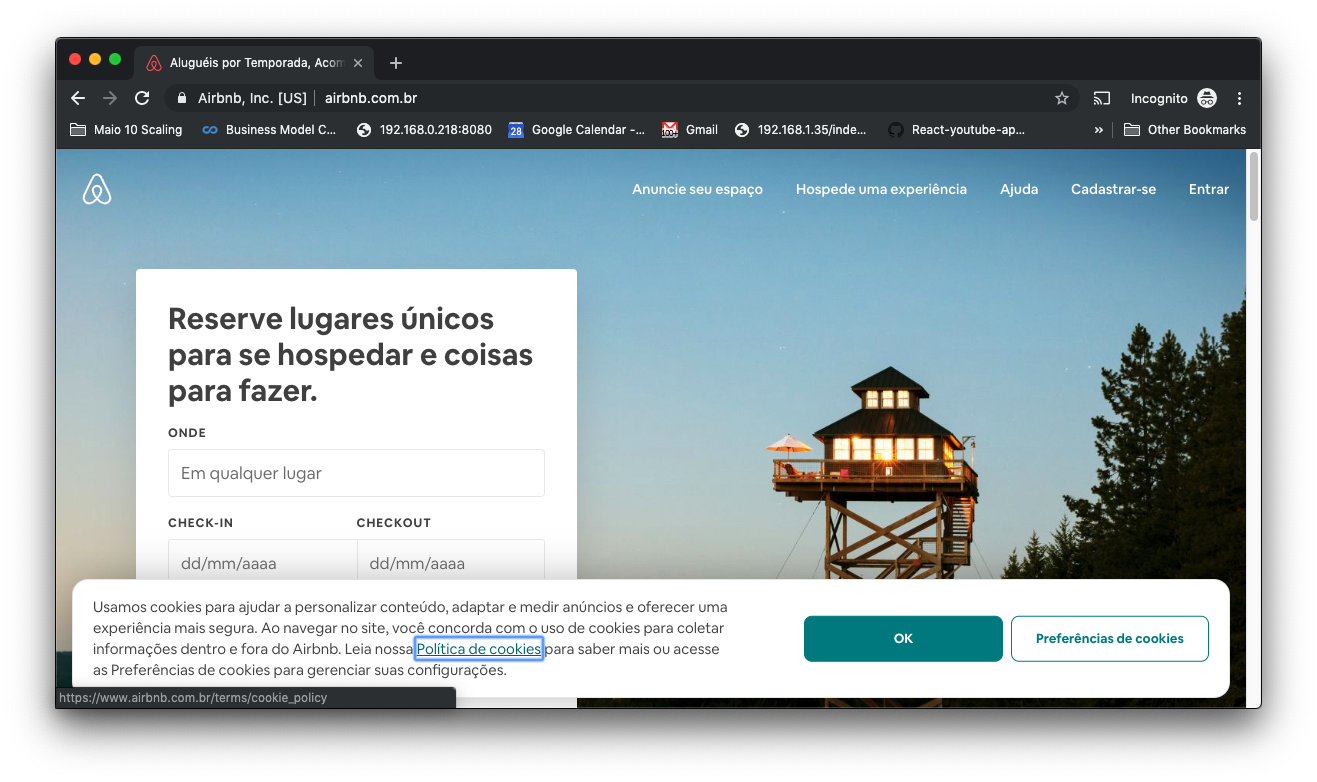 References